10 tips for this season
Given the current situation in the Czech Republic and abroad, it is probably clear to everyone that many of the things we took for granted are simply not necessary and long-term planning of races and the season will not be possible now. The basis is to survive economically when we are in forced quarantine and many disciplines have big problems. I take it from the health point of view that we belong to highly trained individuals who are resistant and have a much better chance of surviving COVID than one who is not fit and who is not physically self-sustaining. So now we actually have such OFF SEASON. The races are canceled and moved and the motivation to train is less. Therefore, use this time to "restart" and to look at the sport from a different perspective. Here are some tips on what you can do in the near future and what to look for.
1. Motivation for training
The best motivation for training is always a race. Without it, one is moving, but it's not that. It's more of a maintenance than a training that has a goal and moves somewhere.
I trained myself (rather maintained) until I received my IM Majorca entry fee from my wife for my birthday. That changed everything. I started practicing almost 100% more, I got up better in the morning at the pools because I knew why I was doing it.
2.Ride online
During the forced stay at home and during quarantine our training moved to indoor.Not everyone loves riding on the treadmill, but in today's situation it is a place to train very well, plus to go training together with training friends. In addition to ZWIFT, Prachatic ROUVY (which became the official online partner of IRONMAN yesterday and promise to have 35 IRONMAN and HALF IRONMAN races online) or freshly online applications from IRONMAN is becoming more visible. Take these applications, and especially the races on them a little with reserve. It depends very much on the treadmill, what you have and also the settings of the data that the rider gives there. (I do not assume that someone put into the treadmill chipped pedelec) Many top riders, which are in the virtual world invincible then in reality need not hang the package in the first brig ????
3. Race selection

I follow point 1. Yes, you need to have a goal in front of you. This year's season will be different. Many races are canceled and moved and actually no one knows how it will be. My personal opinion is that the first races will be sometime in August. But the question is whether only in our country or we will be able to travel abroad. Therefore, I recommend to my wards to relocate the races to 2021, when there will be a greater chance that until then the situation will calm both in our country and abroad and it will be possible to travel again. So this year, focus on home racing. Take a look at the ČP races from August on and be sure to find some of the pilgrims in your area.
4. Hire a coach

Having a coach is first and foremost about wearing a whip. I consider the trainer as someone who has theoretical and practical experience, and above all he wants you to have an agreed training and agreed board of trainings. You can train yourself, but it's not that. When someone doesn't stand over you, you'll always find a great excuse for why it didn't work out and why the training was different than you planned it. I trained myself in this way before my last participation in Hawaii and in July, I decided to address my former coach in L.A. Gareth Thomas. Not because he invented some great training motive that I didn't know, but because I wanted and needed to have someone I trust and who would see exactly what I was training. And I also badly tell the trainer that I did not go training, or give it up.
Fortunately, there are many trainers on the market and everybody chooses. I just recommend one who was an active racer himself and because of that he has a lot of experience in training and racing.
Training can be done very well even from a distance, but it is necessary to use online applications and evaluate the training regularly.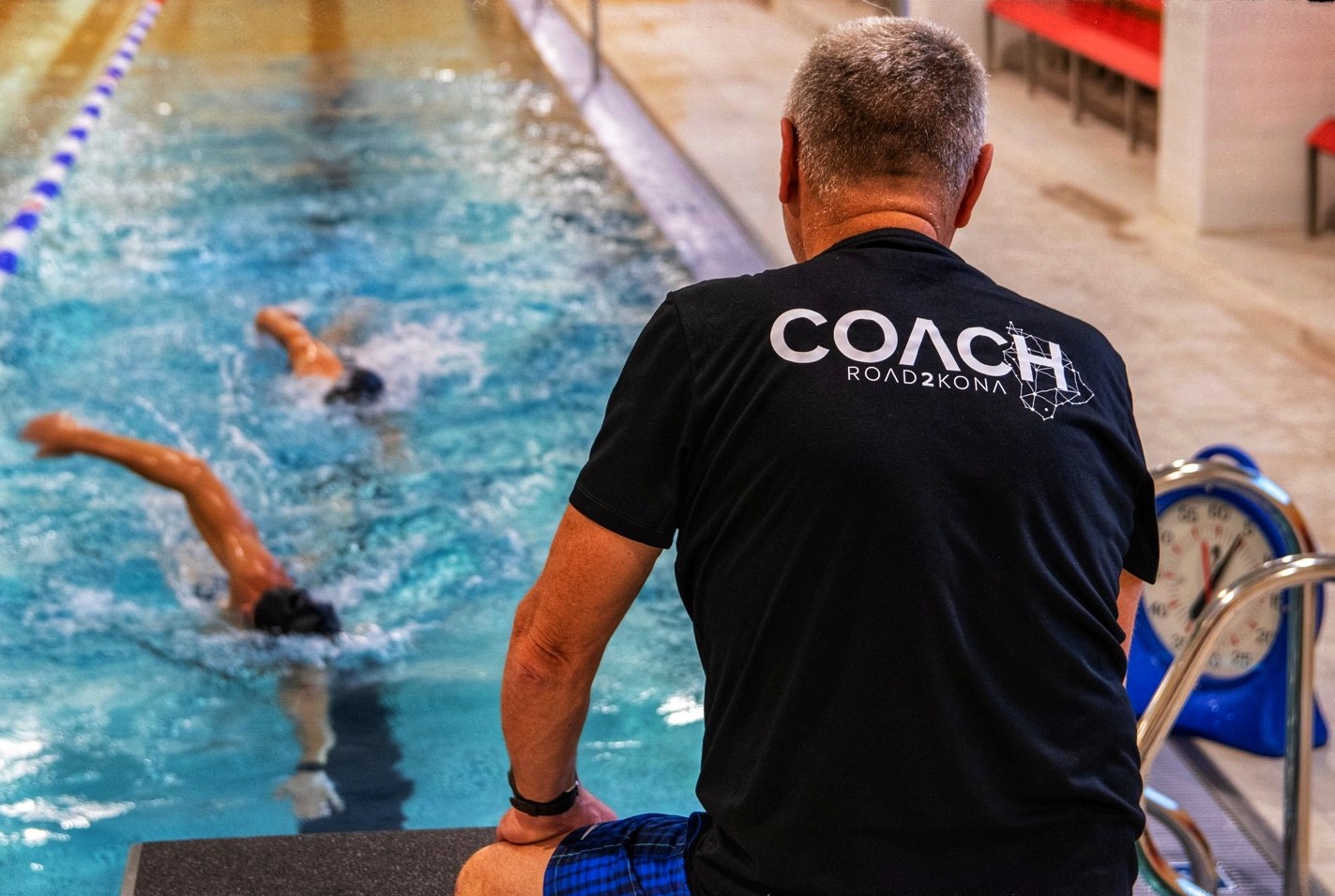 5. Go for Aerobic tresholds tests

Now that we have a lot of time and we are not pushed by the preparation for the first race, so it is time to think about the training itself. If you have a coach, he does it for you. But if not, it's time to think about what to change and do more effectively for next season. (it is strange, but is April and this year I am depreciating this year ????) Therefore, I recommend to go to the stress tests, which will show you exactly the zones and beats you are able to race, and especially which you should develop in training to accelerate . Most, experts, consider it sufficient if you know your FTP. For me it's a number that is nice to know rather because of ZWIFT or ROUVY settings, but for the training itself, in my opinion, it is insufficient. The only thing that has always worked and will work is to know exactly your AEROBIC and ANAEROBIC thresholds.
In my best years, I raced on Aerobic Threshold exactly. I remember a record from Podersdorf that I won at 8:23 that I raced all the disciplines + - 5 beats to 150 (which was my AEP at the time). You race in long triathlon, so you spend most of the time in the race in this intensity Yes, you can ride on higher beats, but only very well trained individuals can do it. I use the name SST for this zone, so if you don't have these zones measured and you don't know them, don't hesitate to order for the tests, I don't know how they are open now, but if you call Michael to Cardiolab ( www.cardiolb.cz ), he'll take you.
My recommendation is: don't buy other amazing and expensive bike components that go all by yourself, but rather take the tests, which will move you more.
6. Set your bike position correctly

Once again, you have the time, so take advantage of the fact that bikeshops are coming up with events and get set up. From the events I know is the setting of sitting in HARFASPORT, when they have a 30-50% discount. Of course there is a huge difference if you are racing on a road or triathlon bike. My experience is that a triathlon bike is 3 km / h faster at average speed than a road bike. If you still have a good seating position, you will feel comfortable on the bike and now you have several months to get used to the new position.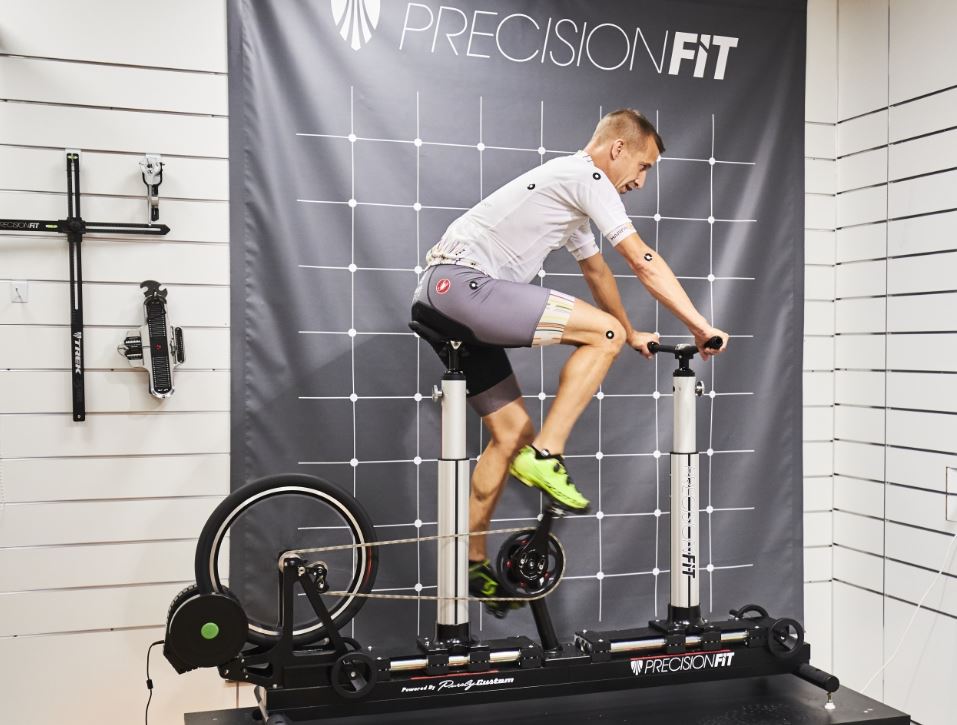 7. Start with open water swim

This year, due to the closure of swimming pools, we will have to start swimming in open water a little earlier. I know some guys are already swimming outside, but most of us are still waiting for the water to get a little warm. Meanwhile, the water has about 12 degrees outside and I firmly believe that in a week we will be able to start swimming. Perhaps it will initially want to wear neoprene socks and gloves, but we give it.
With the R2K training group we have regular swimming at the Hostivař Dam, so we will start swimming as soon as possible. When well start to swim, we will post it on Road2kona FB.
8. Plan some a challenge

Plan a challenge before we can start racing. Whether at home online or outdoors. Frodeno is going home at Ironman, so what about 180 km on the treadmill?
If we already have the opportunity to train outside without any limitations, then look for another challenge. I would recommend our trip Prague-Dresden-Prague, but this year we will probably go somewhere else, because they will not let us across the border ☹ Or Prague-Karlovy Vary-Prague ??
9. Plan this summer holiday as a training camp.

We can't go abroad and it probably won't change much in the summer. So we have no other choice than to rediscover domestic destinations. But keep in mind that if you go with your family, it will not be a classic concentration, but you should spend part of the day with them as well.
Therefore, look for suitable locations for you (where you can train well), but also for your family (to enjoy it as well) In addition to profllý Lipno certainly you will find many other places where the hotels are on a good level and where you can sports well.
10. Include your children in the sport

2 years ago I started to train children in the LBS sport section. The main reason was that I wanted my children to have sports. From the original swimming and running games, children have grown and are already starting to race, which is of course good. It is best to set an example to your children.
Therefore, from this June we will focus on training children and during the holidays we prepare for them daily training for swimming, biking, running and crossing, one suburban camp (rather concentration) and last week in August concentration. It is clear to me that most of the troops will still be inoperative and parents will be able to rest from their children after 2.5 months when the children have a rest at home for a while.
I hope that you will find inspiration in one of the above points and that we will soon overcome this difficult period and meet at the start of one of our favorite races.
Jan Strangmuller
ROAD2KONA