Coaching Road2Kona Triathlon trainings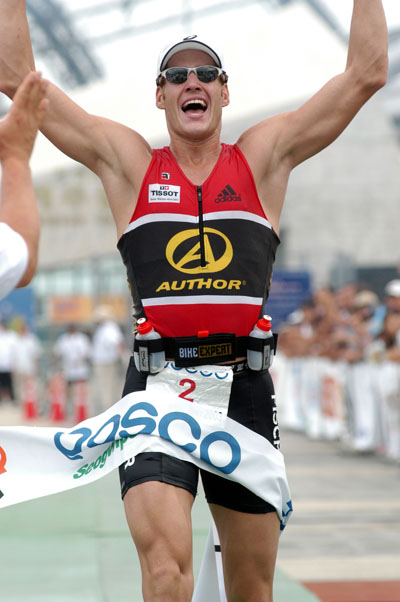 Jan Strangmuller - Head coach, guarantor of the training group.
I have been involved in the Triathlon since 1994, when I have been traveling longer distances since I was junior and short triathlon. I wanted to ride my first Ironman before 18, but due to my age I had to wait a little longer. In the meantime, I learned kayaking and won several World and European Champion titles in Quadrathlon. In 1999 I finally started with a long triathlon and my first Ironman in Klagenfurt was 8:43. Here I qualified for Hawaii and there I won at my first start at 9:09. Since then, Ironman has been a heartfelt affair and until 2005, when I quit racing as a professional, I achieved results that I am very proud and proud of. In 2004 I was on the cover of "ROAD TO KONA" Triathlete magazine, which is now the main theme of this website. 25 years of experience in the world of professional triathlon gives me the know-how that cannot be bought or quickly gained. when I trained for 40 hours a week at great intensities and relied only on feelings, the situation is much easier today. Therefore, we try to incorporate the latest technology into the training, which makes the training more effective and I am able to control my wards and give feedback.
IRONMAN KOREA CHAMPION IRONMAN HAWAII 1st place 18-24 9:09,59
IRONMAN HAWAII PRO 22nd place 9: 00.09 IRONMAN PODERSDORF 1st place 8: 23,27
IBIZA Long Triathlon World Championship 3rd place teams
Almere European Triathlon Championship 2nd place teams
Best time to IM 8: 23.27
IRONMAN HAWAII 2017 - 9:41 (category 40-44)
In 2019 I underwent a heel operation and did not run for a year. But now I plan to qualify with my wards to Kona 2021