14 days ago I returned from Majorca to see the terrain outside the Road2kona training camp, but none of us could have guessed that the situation would get so tight and we wouldn't be able to travel or train outside. But health comes first, and it is necessary to adapt to this crisis situation and think of a way to maintain motivation in training and not to lose what we have been building so hard for months.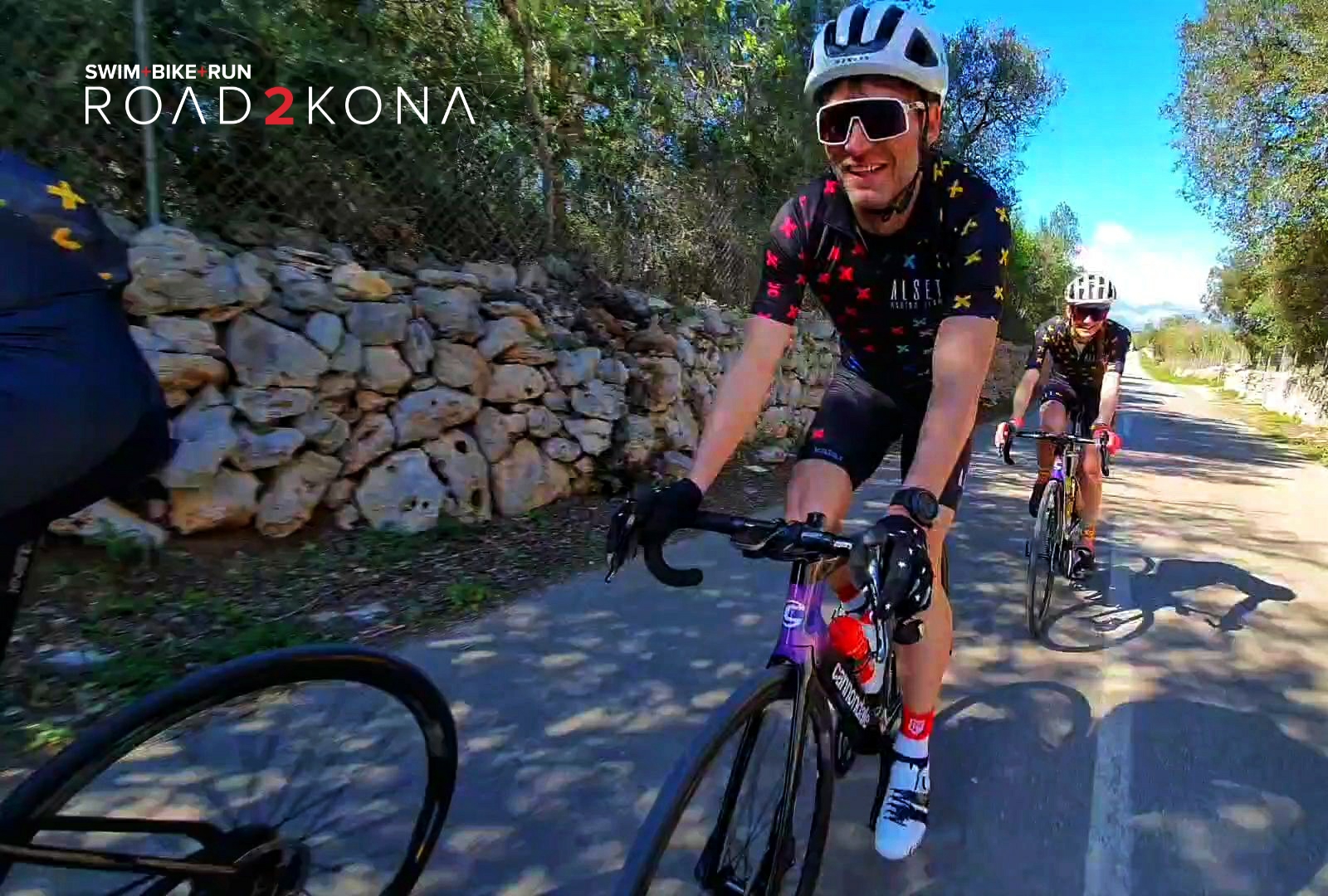 Probably the most important is the question of motivation. The races in the first part of the season are canceled or are shifting and nobody knows how it will be and when it will start racing again. It will also be interesting with this year's Hawaii, when some qualifying races have already taken place and now most races will be canceled. So it will be interesting how the owner of the Ironman license will do this. Either Hawaii will move by a year, but that would be historically the first time if it wasn't, or the spring and part of the summer races would be canceled and would continue as soon as possible. (I don't know if this option is in the game)
For us in the Czech Republic, the situation is such that it is likely that the races in the first part of the season will be canceled. Krušnoman has already been canceled and the same is expected in the case of Czechman, maybe even Moraviman. It is possible that races in the second half of the holiday season will normally be available. Thanks to the ban on traveling, this season we will have a "home" :-) and we will have more time for training in the first races.
Here are some tips on how to handle forced quarantine at home so that you do not lose motivation and also keep moving your training.
Swimming:
All swimming pools are closed (Třebešín should be open at the earliest in the middle of May) and it is still early for outdoor swimming, so now we have to do with training on your Vasa trainer or with swimming expander. If you swam a decent volume basis during the winter as we did in Třebešín, then this is no tragedy. But if you do not swim too much during the winter, the situation is much worse for you.
Now let's see what options you have now:
Vasatrainer - swimming fitness machine, which I have been using for several years and this year (thank God), some members of the road2kona training group also bought it. Strengthening on Vasa is probably the closest to swimming, because you can do swimming as well as in the water. Anyone who has tried to workout on Vasa was surprised that after a while his back hurts, which never feels like swimming. I understand that sometimes it is necessary to allow people to crawl on Vasatrainer for a while to practice and learn how to do a shot under their bodies. That's why I left the simulator standing on our Trebesin pool.
Training itself is more about strength endurance. The guys who bought it during the first workouts were already tired after 5 minutes of muscular wear. I myself managed to do it continuously for 45 minutes a few years ago and I remember that it was very demanding. As with Ironman swimming (towards the end), it's not about high heartbeats and lactate tolerance, but rather about strength and muscle power to tighten the bite.
Now my wards have a weekly training session on your Vase:
Monday, Wednesday, Friday: 12x shot (counting only one hand) with slower transmission phase (hand goes backwards) and starting at level 1 (incline angle is as low as possible) and then continue to the maximum position where the angle is highest. At the end of the training I turn my head down and practice compensatory exercise, which is actually a reverse swimming shot
Tuesday, Thursday: Continuous pulling 16 minutes continuously.
More info about performing and training on Vasa here on short video: ( czech )

The second variant of swimming strengthening is swimming rubber. This is an affordable option that is also effective, but has some limitations over your Vasa trainer.
Here he pulls either in a forward bend or lying on his back. The difficulty of the exercise depends on the chosen rubber (there are several variants of stiffness) and then on the distance and the "suspension" of the expander.
For those who do not have a VASA trainer in the group, I modified the above training as follows:
Monday, Wednesday, Friday: 10x 1 min with slower transfer phase (hand goes backwards) and pause between sets is 30 seconds. At the end of the training, choose the training for the muscles that we do not use too much during the swimming shot (shoulders, but the arm's movement is up). (see video)
Tuesday, Thursday: Continuous pulling 16 minutes continuously.
(english video )
CYCLING:
We can go out yet, but not in bulk. Rather, the weather is not yet warm enough to drive long workouts outside. But this will change in a few weeks, and if free movement outside is not prohibited, at least once a week it is necessary to train outdoors. The remainder can be very well trained on the simulators with the help of various online applications such as Zwift, Rouvy, or a newly prepared online application from Ironman.
I myself rode Zwift for about 3 months, but then I tried Rouvy (I have no advantageous conditions, nor their ambassador to promote it here) but I think it is a drill training. Zwift is for me, a computer game, where you ride some virtual circuit, which is graphically practically the same. Just choose if you are going to London or any other city. But nothing real, nothing where you can go by bike or where you know it from training.
Rouvy is a better app for me because these are real videos. Either I ride the tracks I know and where I trained (according to the map I can find a place where I have been riding and maybe not for a long time) or the route of some race I am going to. So for the motivation and for the "start" of the track it is no mistake. Yes, sometimes it crashes or the video hangs, but that's more of an Internet connection ...
The trainings themselves are short and intense. It is not possible to go downhill without pedaling (as opposed to driving outdoors) and therefore training on the treadmill is much more intense and more effective.
We regularly run the Hawaii track, where we ride in bulk and we can also choose ourselves as an adversary (saved the best performance of the past) and so ambulance overcome ourselves. This is a very good motivation and believe that in 75 minutes you will have enough and will give you more than an outdoor ride, when you interweave traffic and traffic lights.
For this Saturday we plan a joint indoor bike about 2-3 hours. The exact route and start time will be announced on FB road2kona.
RUNNING
Running training as well as cycling is limited by moving outdoors with a veil. Although you can take it off if you run in the woods, where you will be alone, but it is a limitation to which we all have to get used to. Also now it is not possible to go running in more people, so we can do nothing but to train running individually, but we are actually used to it.
Therefore, at this time, running outdoors will be more or less just about maintaining an aerobic base. Temp things can be walked on the treadmill at home (who has), or outdoors with a veil or somewhere where you run alone and do not endanger anyone. So forget about the popular trails and bike paths around the Vltava River.
Because the racing season is likely to be a little later, this is not essential and we do not have to be stressed that you will not be trained. Don't worry, most will be the same. Be glad you have a few sports to choose from. Honza Micka now has a lot more complex :-)
So hold on ... Let's put it. Both the virus and this season :-)